MAX AGENCY POLICIES & PROCEDURES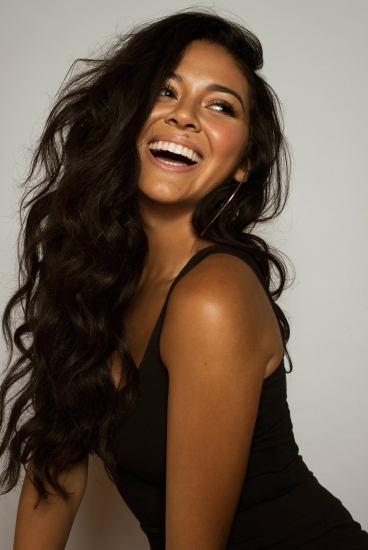 MAX AGENCY POLICIES & PROCEDURES
Our policies and procedures will be beneficial to you in being a successful Model/Actor and ensure a good working relationship with the Agency.
ITEMS EVERY MODEL/ACTOR NEEDS
1. An appointment book or day timer (you need to keep track of all your auditions, castings etc.)
2. A Perly's or map of the city (we will usually give you the major intersections of where your audition or casting is, however it is your responsibility to find the location).
3. A Portfolio Book (A portfolio is a book with a collection of your photos).
AUDITIONS, CASTINGS, GO-SEES OR JOBS
1. NEVER, NEVER, NEVER BE LATE! Always be on time, being late will cost you the job. Always be at least 10 minutes early. Your tardiness reflects poorly on you and the Agency. If you are ever running late call the Agency and we will let the client know.
2. Models should always carry their portfolio w/comp cards to an audition, casting or go-see. Actors should always carry 2 headshots and resumes.
3. Always know your measurements and sizes.
4. When asked to slate, smile and say Hi, I'm ___________ from Max Agency.
5. Never give out your telephone number or address. Always write the Agency address and telephone number.
6. NEVER discuss amount of payment with the client or other models/actors. If there is a concern you talk to your Booker.
7. NEVER complain about anything to the client or other models/actors. Again, if there is a concern you talk to your Booker.
8. Payment for most jobs on average is 60 - 90 days.
COMMUNICATION IS KEY
1. It is important that we are able to leave a message for you. If you are not at home, you should have voice mail or an answering machine. (Call display is not a message center).
2. If you are going out of town or have an engagement and cannot go to auditions (i.e. exams, work, weddings etc.) you must let your Booker know ahead of time. If we are not made aware of these times, we will assume that you are ALWAYS AVAILABLE. You will be released from the agency for not being able to make an audition due to a reason that you haven't informed the Agency about. Clients and Casting Directors get very upset if you have been submitted for a job and cannot make the casting.
3. Do not fail to call and check-in every Friday between 11-8pm. If you do not check-in, your comp-card/headshot will not be submitted to clients and you will be released upon failure to do so twice.
4. Always notify the Agency if your information has changed. (i.e. Telephone number, address, etc.)
5. Always let your agent know before you alter your appearance in any way. (i.e. drastic hair-cut/dying your hair/getting a tattoo etc.) – You have to ALWAYS resemble your comp-card/headshot.
GENERAL
1. KNOW THE AGENCY PHONE NUMBER, IN CASE OF AN EMERGENCY.
2. ALWAYS LOOK LIKE A MODEL. (Your appearance and behavior reflects on you and the Agency)
3. ALWAYS SPEAK HIGHLY OF YOUR AGENCY AND NEVER SPEAK POORLY OF OTHER AGENCIES.
4. ALWAYS BE PROFESSIONAL, COURTEOUS & HAPPY.
5. DO NOT FORGET TO SAY THANK YOU TO THE CLIENT AT THE END OF YOUR AUDITION OR JOB.
6. DO NOT BRING FRIENDS OR SEVERAL FAMILY MEMBERS TO AN AUDITION.
7. DO NOT CHEW GUM OR SMOKE WHEN WITH A CLIENT.
8. DO NOT DISCUSS PERSONAL PROBLEMS WITH CLIENTS OR OTHER MODELS.
9. DO NOT FORGET TO TURN OFF CELLPHONES & PAGERS AT ALL TIMES.